Rehabilitation activity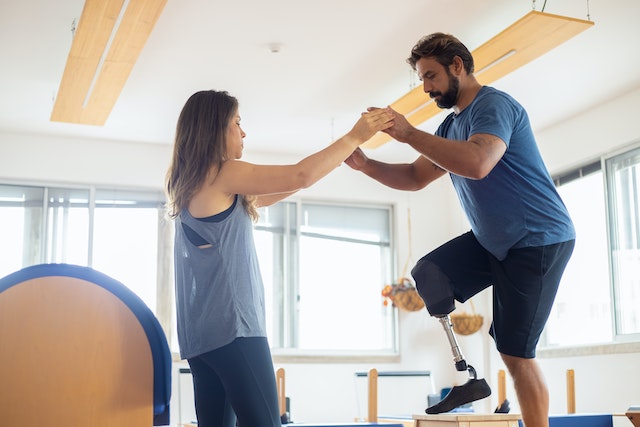 The National Union of Worker Producers` Cooperatives has 18 specialized cooperatives and enterprises for people with reduced working capacity. Members-cooperators with different disabilities work in them under special working conditions. Priority in the work of the NUWPC is to look for opportunities and funds to support the activities of cooperatives employing people with disabilities in the field of labor rehabilitation, social integration, promoting production, improving working conditions and to assist in changes in the regulatory framework.

For the faster integration of people with disabilities into society, the Union works in the next directions:
• Trainings financed by the National Union of Worker Producers` Cooperatives:
• The Vocational Training Center at the NUWPC organizes seminars and courses, supporting the management of the special cooperatives (TPKI) also for professional realization of its members. Specialized courses dedicated to safe working conditions, protection of personal data of people with disabilities when working in the Internet environment are also held;
• Rehabilitation and social integration - the Union organizes several shifts annually spa treatment, in its rehabilitation centers - the National Preventive and Rehabilitation Center - Bankya and Hotel "Ropotamo" – Primorsko. Vacationers benefit from specialized medical examinations, participate in competitions, public events for integration and socialization, cultural program. Hippo therapeutic techniques of social inclusion are also applied.
• General rehabilitation needs – financial support of TPCI for participation in fairs, bazaars, exhibitions, etc.
Cooperatives for people with disabilities are:
• traditional manufacturers of textile garments, knitwear and polyethylene packaging;
• specialized in printing and embroidery on textiles, handmade souvenirs;
• established manufacturers of baby, children's, women's ready-to-wear and knitwear;
Their production is well known to the Bulgarian consumers and abroad.
Ms. Hristina Vateva, Eng.
Senior Expert
Phone: +359 888 401 079
E-mail: h.vateva@uniontpk.com;